Sydney Fast Track
Airport Meet and Assist
Sydney Airport Assistance at Kingsford Smith SYD
CHECK PRICE
BOOK NOW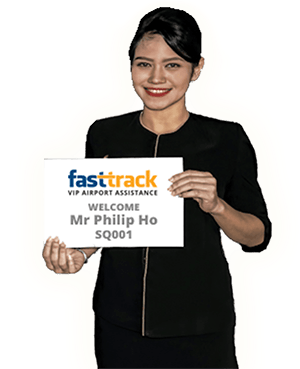 Sydney Airport Assistance. Fast Track and Baggage Help at Sydney airport.
Australia has some of the busiest airports and strictest border controls of any airports in the region. Booking Sydney Airport Assistance Services will make passing through Kingsford Smith quicker and easier.
Fast Track's Meet and Assist service is available in most Australian Airports and adds a first class feel, usually reserved for VIPs. It includes an airside greeting, luggage help and fast-tracking through border controls. Our reservation team can help you book the exact service you need.
Sydney Airport Assistance | Meet & Greet services in Australian airports (SYD, MEL, BNE, OOL, DRW, CBR, HBA, ADL, CNS and others)
On arrival Sydney Airport Assistance staff will meet you near the air bridge. They will assist you through border controls, and escort you to the baggage and customs area. They will help find your driver, or if you booked a connection, check in for your next flight.
On departure, they will contact your driver, will assist you through check-in and immigration, and will take you to your airline lounge or the boarding gate.
For connections, the the Fast Track greeter will meet you near the air bridge and will guide and escort you through the arrival, departure and transfer processes needed for your connection, right through to your airline lounge or the gate.
For more than 10 years our Sydney Airport Special Assistance Team has assisted thousands of travellers pass smoothly through this busy airport. Before you book, Fast Track's tools and expert staff will help you understand and choose the exact service you need at the lowest possible cost.
In Australia we serve the airports of Sydney, Melbourne, Brisbane, Darwin, Canberra, Cairns, Hobart, Gold Coast and Perth. We offer travelers VIP meet & greet concierge assistance in each of those airports' international and domestic terminals.
Sydney Kingsford Smith (IATA code SYD) is located 8 km south of Sydney city centre. It is the primary airport serving Sydney, and is a primary hub for Qantas, as well as a secondary hub for Virgin Australia and Jetstar Airways. The International and Domestic Terminal are about 2 kms apart requiring an airport, airline arranged or private vehicle transfer.
Australia has over 600 airports, the main ones being Sydney, Melbourne and Brisbane. Sydney's Kingsford Smith International Airport (IATA Code SYD) is the busiest airport in Oceania.
Kingsford Smith handles over 43 million passengers a year, including 27 million domestic passengers, and 444,0000 tonnes of freight. Situated in Mascot, Sydney Airport is a major Qantas hub. Located 8km (5 miles) south of the capital, Sydney Airport was founded in 1919 and is one of the oldest continually operating airports in the world.
It has three runways which extend into Botany Bay on reclaimed land. The longest is the main north-south runway at 3,962m (13,000 feet).
There are three terminals: T1 being Australia's gateway international terminal while T2 and T3 handle domestic and regional flights. Terminal 1 has 200 check-in desks and 8 private VIP lounges which can be booked through Fast Track if required. Renovated in 2015, the airport includes duty-free shopping, restaurants and Smart Gates for Fast Track Immigration.
Melbourne Tullamarine Airport (IATA Code MEL) is Australia's second busiest airport with four terminals: one international, two domestic and one budget domestic terminal. Opened in 1970, it is 23km (14 miles) northwest of Melbourne in Tullamarine. It handles 25 million domestic and 10 million international passengers. It is a major hub for Qantas and Virgin Australia and home to Jetstar and Tiger Airways. The route between Melbourne and Sydney is the fifth busiest in the world. Fast Track offers a full range of VIP Services in Melbourne Airport including Meet and Assist and Fast Track Immigration. As one of the top airports in the world, the airport has received numerous tourism awards.
Brisbane International Airport (IATA Code BNE) is Australia's third busiest airport, serving over 22.7 million passengers. It is the fifth best airport in the world with 86% of flights on-time. It was rated Australia's #1 Airport for Service and the international terminal holds the Queensland Architecture Award. Brisbane's first airport opened in 1925. In 1928 Charles Kingsford Smith landed there after completing the first ever Trans-Pacific flight. His Fokker aircraft is now in the airport museum.